Company
History
Products
Contact us
Company Description
Founded in the year 2016, BStone is a young and dynamic company with more than 20 years experience of manufacturer exporter of natural stone and artificial stone. Using its long years of experience in the natural stone and artificial stone sector, Bstone offers two new artificial stone product with its brand for the use of designers and architects:
BStone Sintered Stone and BStone Quartz Stone .
Onsite Check
The supplier's company premises has been checked by StoneContact.com staff to verify onsite operations exist there. A third-party verification company has confirmed the legal existence of the supplier.

Verified Supplier
International Name
Local Company Name
Company Establish Date
Business License
Trade License
Existence Image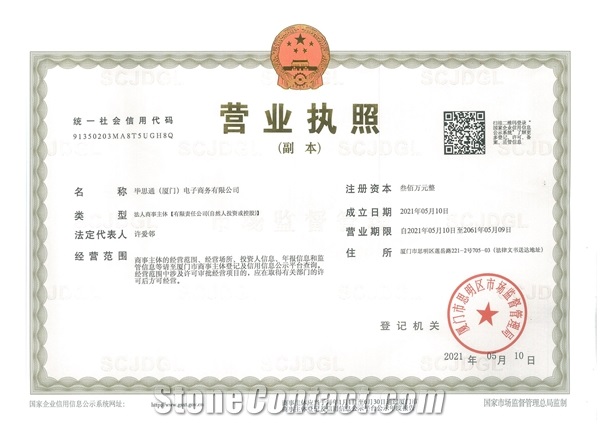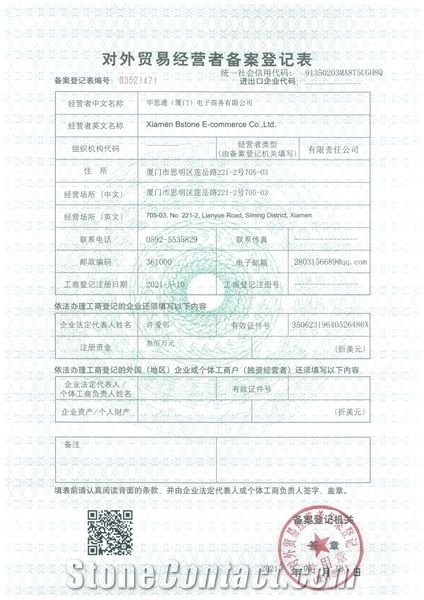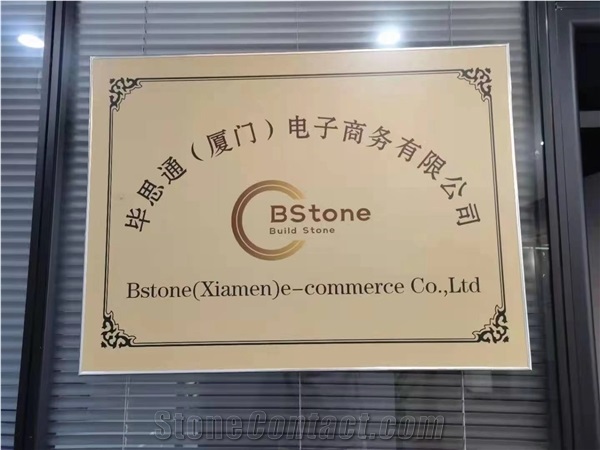 Exhibition Photos
MARMOMAC 2020



XIAMEN STONE FAIR 2014

Project Show
FLOORING BS-G2781255TL1-Calacatta-Gold 2022

Wall Cladding BS-E9XL826B30-Madrid-Golden-Black 2022

Flooring BS-G2781282TC1-Star-Orbit 2021

Cupboard BS-GF-YQG271206-067-Picasso-White 2021

Bathroom BS-9-TPG2412A005-Snow-Land 2021

Stairs BS-15-HG2680A002-Bohemia-White 2020

Bathroom BS-6-VPEB2790A001-Pandora 2020

Wall Cladding BS-6-HPG2790A014-Glazed-Blue 2019

Bathroom BS-G2781255TL1-Calacatta-Gold 2018

Flooring BS-G2781286TC2-Amber-Rock 2018

Bathroom BS-G2781281TC1-Sapphire-Blue 2017

Flooring BS-G2781291TT1-Medusa 2017

Wall Cladding BS-G12W2712101TF1-Earth-Beige-Grey 2017

Stairs BS-15-HG2680F004-Lunar-Grey 2017

Bathroom BS-GF-YQG271206-002-Carrara White 2016

Flooring BS-GF-BH32001-Bianco-Calacatta 2016

Cupboard 2016

Wall Cladding BS-E6SL2412A02-Fish-Maw-White 2016

Stairs BS-G2781285TC2-Blue-Starry-Sky 2016