Company
Products
Contact us
Company Description
Since 1994, Risheng Stone Co.Ltd has been travelling to various prominent countries that produce natural stones around the world, while today and after those years of wide and gained experience,we are one of the biggest Suppliers of all kinds of stones in whole East of Asia.Thus comfortably enabling us to offer the most trusted, durable and quality service to our clients and partners. We are working diligently to meet the expectations of all our clients supported logistically and technically by three (3) big size factories.

We export all Quartzs, Marble, Granite, Limestone and Sandstone in Blocks, Slabs, Tiles and all cut to the desired sizes with various finishing.

Our main markets are Spain, Greece, Italy, UK, USA, Germany, Panama, Mexico, India, Saudi Arabia, Qatar, Lebanon, Algeria and looking forward to welcoming new partners all over the world.

Moreover, we are dealing with raw materials from Italy, Spain, Greece, Turkey, India, Brazil, etc… and re-export them to overseas after being finished products as per clients' requirements.

Our ambition is to supply the professional service and high quality, liability and capability for natural stone products to our clients throughout the world.We ensure that our clients' expectations will become a reality easily within their reach.

Our vision is to become internationally known and prominent amongst the competitors for its reliability, and creditability, and to earn the trustworthiness of our clients internationally.
Onsite Check
The supplier's company premises has been checked by StoneContact.com staff to verify onsite operations exist there. A third-party verification company has confirmed the legal existence of the supplier.

Verified Supplier
International Name
Local Company Name
Company Establish Date
Business License
Trade License
Existence Image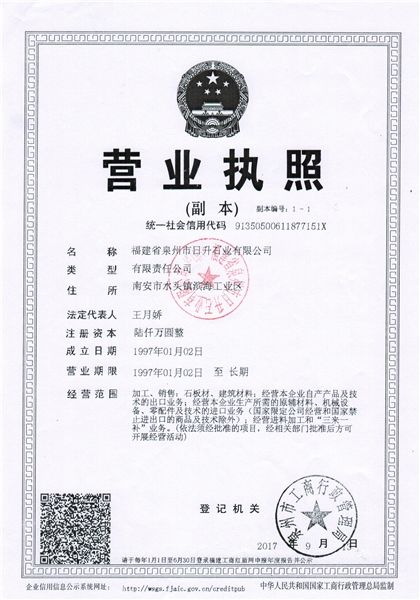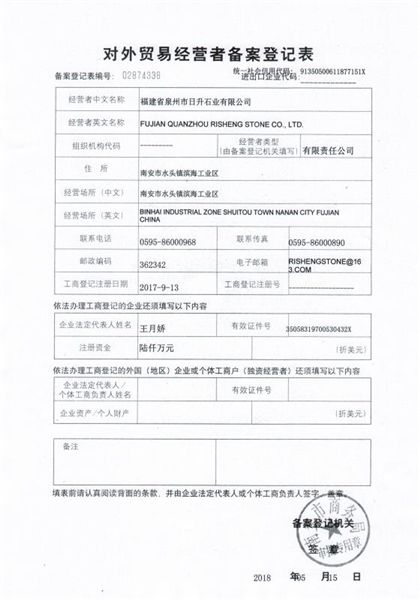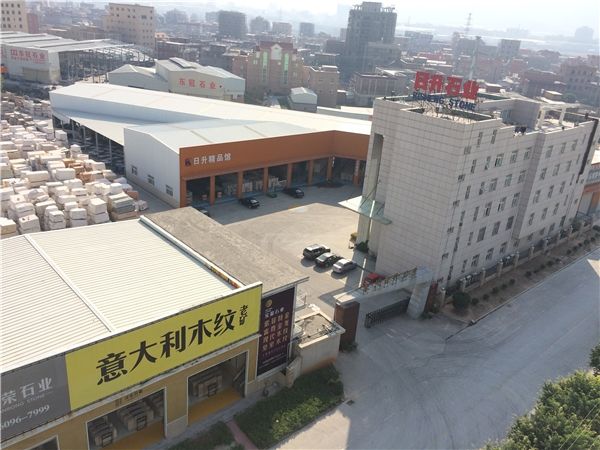 Certificate Photos