Company Description
Since 1968 the family owner of Goldenblock operates in the stone industry covering every step of the process from the quarrying to the final installation, combining its know-how, its skills and experience with modern production technology.
Founded in 2007 by the Lovato Brothers following in the steps of their father, Goldenblock obtained concessions of several quarries including Giallo Reale, Rosso Verona and Golden River. Along with the quarries licenses the company has also established partnerships with quarry owners for a range of materials such as Travertino, Bianco Carrara and Silver Storm.
In collaboration with builders, general contractors and internationally renowned architecture and design studios, Goldenblock is able to satisfy the requirements of the customers from all round the world, and is the answer of companies in need of blocks, slabs or finished products.
Nowadays Goldenblock believes in the importance of informing and supporting professionals on the values, characteristics, peculiarities and uniqueness of the products, finding the perfect blend between what is offered and the customer's needs.
For any further information, feel free to contact us.
Onsite Check
The supplier's company premises has been checked by StoneContact.com staff to verify onsite operations exist there. A third-party verification company has confirmed the legal existence of the supplier.

Verified Supplier
International Name
Local Company Name
Company Establish Date
Business License
Trade License
Existence Image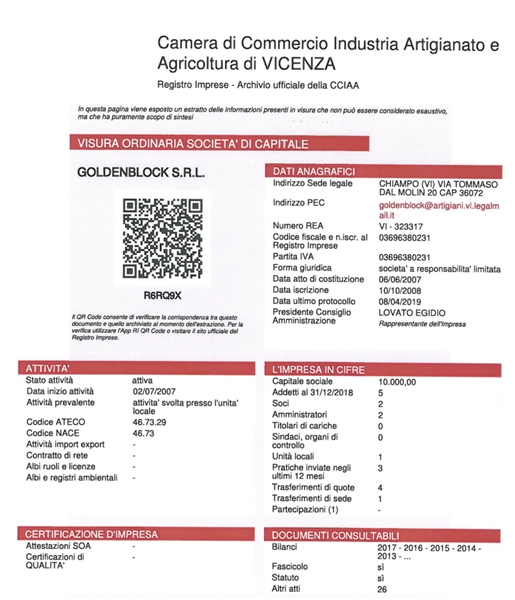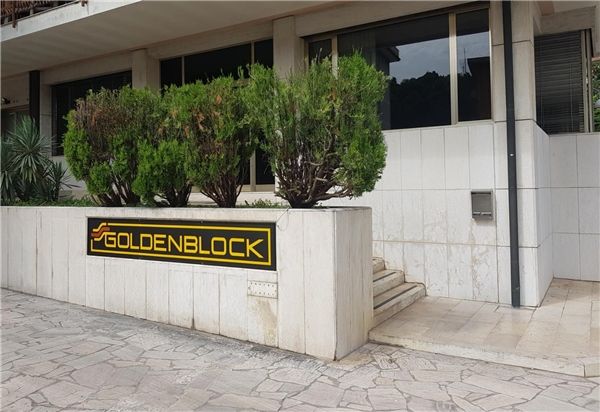 Exhibition Photos
MARMOMAC 2021





MARMOMAC 2018






MARMOMAC 2015